Happy Wednesday and warm wishes to all! I say that because I am freezing cold and it just doesn't seem to want to quit snowing now! Today's post is going to be a short one folks. I was scrolling through my YouTube feed videos yesterday and I noticed this video and right away my interest was peaked. I love strategy games and thus in turn have really enjoyed playing the various online card games. I really don't know too much about this one aside from what the video showed us all, but I am definitely registering for the beta and look forward to eventually getting a chance to get my hands on this game!

So along that line of thought, anyone have any good games to recommend to me? Share with me the awesome strategy games that you all are playing! Well gals and guys, I am out of here! Catch you all next time!
Powered by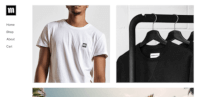 Create your own unique website with customizable templates.