Good Monday... er Tuesday morning! Don't worry, I know it's not Monday, but I spent an hour or so working in my world last night and I felt it only fair to do a little update post. Now I know it is not a whole lot to look at currently, but just you wait and see. I guarantee that in a month or so from now, it will have either been burned to the ground in a freak accident involving lava, or it will have grown into something way bigger than it currently is.

Right now though, I am just trying to survive. I got dumped in a hill biome and spent most of my time running around the hillside hunting food. So far I have killed a few rabbits and found some pigs. Off to the right of the screenshot is a little pond where I have planted some seeds and am hoping to grow some wheat in order to allow me to actually live! Yay for living!

Powered by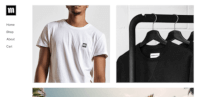 Create your own unique website with customizable templates.